Platinum, Gold, Silver Jewelry Casting Machine
MADE IN JAPAN

Jewelry
Casting series
Platinum Casting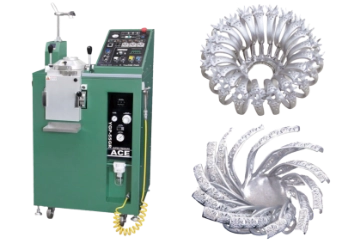 Bench-top pressure casting machine with the mold-rotation system (patent).
Best suited for prototyping or/and small-lot production.
High-performance casting machine ideal for production of one-off jewelry
For details
Gold/Silver Casting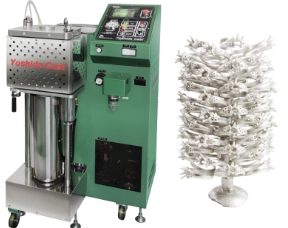 A vacuum/pressure casting machine for metals with melting point up to 1200C(2200F)
Digital sequence / fully automatic operation (semi-automatic, manual mode can be selective) among selective 3 casting method (solo-vacuum / solo-pressure / vacuum pressure).
High-repeatability can be secured due to memory data.
For details
Our Products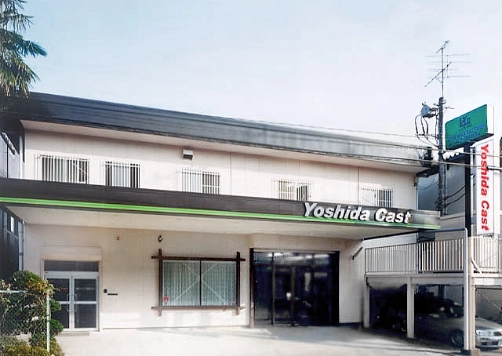 About Us
Yoshida Cast Industry Co., Ltd. is Japan's oldest lost-wax casting machine manufacturer, founded in 1960. The company also develops and sells various consumables and equipment for casting and metal melting for making ingots, shots, industrial test pieces, spattering targets. Ferro alloys (master alloys) and so on.

Today, we manufacture and sell analog and digital casting machines and Induction / arc melting furnaces for not only precious metals but also various non-precious metals and alloys, and provides equipment and consumable materials to companies in all industries as well as the jewelry industry.
For details
PEOPLE CHOSE US
We are the oldest casting machine manufacturer in Japan,
having developed and launched the first Japanese-made jewelry casting machine in 1960.
Over

60

years of
history and achievements

PIONEER


in jewelry casting machines

Not only selling machines


GENEROUS TECHNICAL SUPPORT

From selection of peripheral equipment and materials to after-sales follow-up


ONE-STOP SERVICE
TECH INFO
Introduction and information on basic knowledge about casting and metal melting
Contact
Please feel free to contact us with any questions, consultations.
+81-048-662-7730
CONTACT US